Payment Gateway Mauritius
2
Need To Know How Web Technologies Can Bring Values ? Never Stop Looking For Better Solutions, Consult Us.
Your Online Transactions Secured by International Standards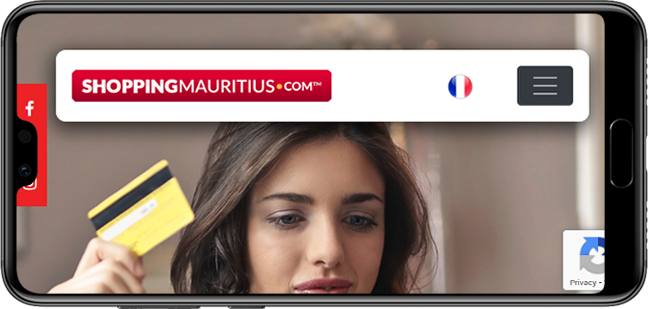 In simple terms, a payment gateway is a mediator between ecommerce platforms and customers that securely collect money from customers, whether in the form of credit/debit cards, PayPal or direct payments processing and deposits it to the ecommerce's bank account.
A payment gateway normally carries out 3 functions:
Encrypting data between customer's browser and ecommerce server.
Requesting authorization upon approval of payment processor from credit card company or banking institution to move forward with the transaction
Once the authorization is successful, the payment gateway notifies the ecommerce accordingly and the banking institution transfers money to the payment gateway which in turn, transfers money to the ecommerce platform.
Online payment has made shopping easier from all around the world. It is fast and convenient for customers to pay ecommerce platforms. But traces of e-transactions remain difficult to verify till date, which can further give rise to the occurrence of frauds during online transactions. Online stores need to be proactive by using a payment gateway to prevent fraud on their ecommerce platforms and security breach of their customers' credit or debit cards and personal data.
Never in history, has online payment gateway been so critically important. In time like these, when the whole world is in lockdown, businesses are moving their stores online. Unfortunately, in doing so, they become an easy target for hackers and scammers. Companies providing online transactions may get hit the hardest.
Shape Security published an official report 2018, which says that 90% of total login attempts to online retailer's websites were illegitimate hacking attempts. It represents the highest percentage for ANY sector
Hence the growing importance to understand that the quality of your Online Payment Gateway enables you to fend off online attacks in real-time, providing a buffer of encryption between your customers and your online store or ecommerce platform.
A poor quality payment gateway may also cause customers to abandon shopping carts. The reasons reported are:
15% of the Customers prefer have a better in-store experience.
6% do not go through because of the lack of variety in proposed payment options.
4% leave the shopping cart because of technical issues.
Considering all these factors, you must choose an Online Payment Solution which will simplify the shopping experience, reduce the risks associated with online transactions and safeguard the security of your customers' data.
With an unparalleled experience in the web sphere, extending over more than 25 years, WEB is bringing forward a completely secure, flexible and easy to implement Payment Gateway in Mauritius, the Seychelles, Madagascar and Reunion.
WEB offers optimized, tailor made and scalable payment solutions for your ecommerce websites. Our payment gateway can adapt to any online payment environment and is EMV compliant. This implies that you will be able to provide your customers with world-class e-transaction security and data traceability.
EMV stands for Europay, Mastercard and Visa and represents a worldwide transaction authentication standard.
Our payment gateway's architecture links with both your current client management system and local banking institutions' payment systems, guaranteeing fraud protection.
WEB provides the following payment modes: Visa, MasterCard, MCB Juice, PayPal and My.t Money.